Bulk Cargo Handling
Our Group Company worked on Hindalco I Birla Copper of Birla Group Company at Dahej port in Gujarat State. The company engaged in vessel working and cargo handling operations since year 2001. During the last years, we have handled over 18.3 Million Tons of Bulk Cargo such as Coal, Copper, Rock Phosphate, Copper Slag, Copper Cathode, Boren ore etc.
Similar type of cargo handling operation was done since 1998 at Revdanda, a minor port in Maharastra where bulk cargo of Iron Ore, Iron Ore Pellets were handled. A quantity of 7.6 Million M. Tons were handled. It is worth mentioning here that the daily discharge rate was only 3500 M. Tons when ABC took over this operation and in due course of time ABC has raised daily discharge rate to 22000 M Tons for the minor port of M/s. Vikram Is pat of Revdanda, Salav.
In Gujarat for Reliance Industries at JamNagar, we are handling bulk cargo of pet coke since 3 years and have transported 0.9 Million M. Tons and delivered over 1.1 million M. Tons of coke.
Bulk Cargo handling at Dahej and Rendanda Port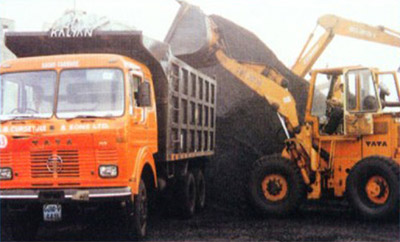 Bulk Cargo handling for Hindalco / Birla opper Dahej